L&S' online print buying services are available 24/7, which means no waiting for prices or proofs. Our simple to use system gives management control over who can see and buy items, and lets you set spending limits on price or quantities. It's also the perfect solution to control branding and quality. We'll happily provide online templates for your staff to use and create bespoke printed products, complete with varying levels of authorisation before printing if necessary.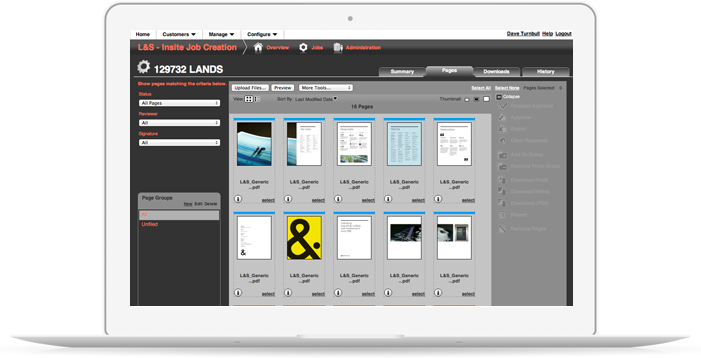 INSITE: Submit your job and proof it online
Many of our clients benefit from being able to upload their artwork and submit jobs as soon as they're ready to go. Collaborative proof approval, the recording of annotations and comments, colour separations and a complete page by page history is archived with your original files and your approved, print ready PDFs. Artwork can be instantly proofed and approved online at any time of the day or night.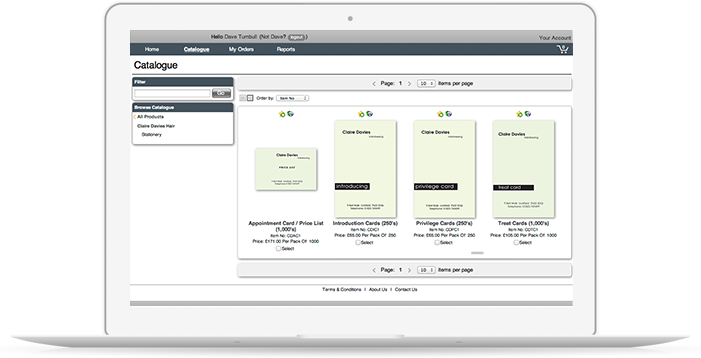 Storefront: Your own online print management service (Web2Print)
Shave hours off the time you spend ordering print and save money on stock ordering while you're at it. Web2Print lets you organise your printing with total efficiency. Clients with regular print requirements or multiple sites, such as hotels or retail stores, can easily submit orders at the click of the button. It's like having a customised print ordering facility online and at your fingerprints. It understands:
Exactly what your regular orders are
Your brand conventions and design requirements
How to order business cards for new staff arrivals, or stationery before it runs out
Which of your staff have the authority to place orders
Your need for transparency when it comes to what you spend on printing
What your order trends are by keeping track of your activity
Whatever your needs, we'll build our online print management service around you, and make it accessible wherever and wherever you or your staff are.