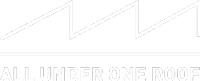 Fine art catalogues
Brochures, leaflets and folders
POS for retail
Posters and banners
Business stationery
Variable and personalised items
Display products and posters
Benefit statements
Packaging
Manuals and booklets
Perfect bound and wirobound books
L&S offers you the full range of printing processes from one fully equipped site. Our state-of-the-art litho, digital and large format printing technologies are complemented by finishing machinery from laminating and perfect binding to die-cutting and mailing. To meet our clients' deadlines, our factory premises run 24 hours a day, seven days a week – and we have a large studio to process your artwork. We now have more than 30 years' experience providing a superior service to our clients, many of whom have been with us since the beginning.
Heidelberg 102 Speedmaster B1 12 colour press with Image Control
Heidelberg 102 Speedmaster B1 10 colour press with Image Control
Komori Lithrone B2, 4 colour press
Roland Practika B3, 2 colour press
Heidelberg GTO A3, 1 colour press
HP Indigo 10000 B2+ press
HP Indigo 5000 7 colour
HP Indigo 5000 4 colour
Xerox 4127 mono
Creo RIP dedicated for variable data projects
Vutek QS3220 3.2m UV printer
Vutek GS2000 2m UV printer
Epson StylusPro 9900 11-colour 44" Giclée printer, with UltraChrome HDR pigment inks
Epson SureColor S30670 64" solvent printer
Canon imagePROGRAF iPF8300S 8-colour 44" LUCIA EX pigment ink printer
Zünd G3 digital cutting table
Cut Vinyl Plotter
Large format laminator
Duplo Alpha 30 station Saddle Stitcher with 4 x stitching heads + 4 x loop stitching heads
Duplo System 5000 Booklet maker with DKT 4-heads
UltraBind 6000 PUR Binder and Challenge CMT Book Trimmer
Horizon 30 saddle stitcher – for low volume and variable digital work
Horizon automatic collator
Folding machines
Laminator – matt, gloss and silk
Mounting & duplexing facilities
Automatic scoring and perforating
Perfect binding machine
3 Guillotines (Cutting to 42")
Workflow loading system
Wiro & comb binding, drilling
Shrinkwrappers and other specialised packing
KAS document encloser
Rena envelope addressing system
Shrink wrapper
Strapping machine