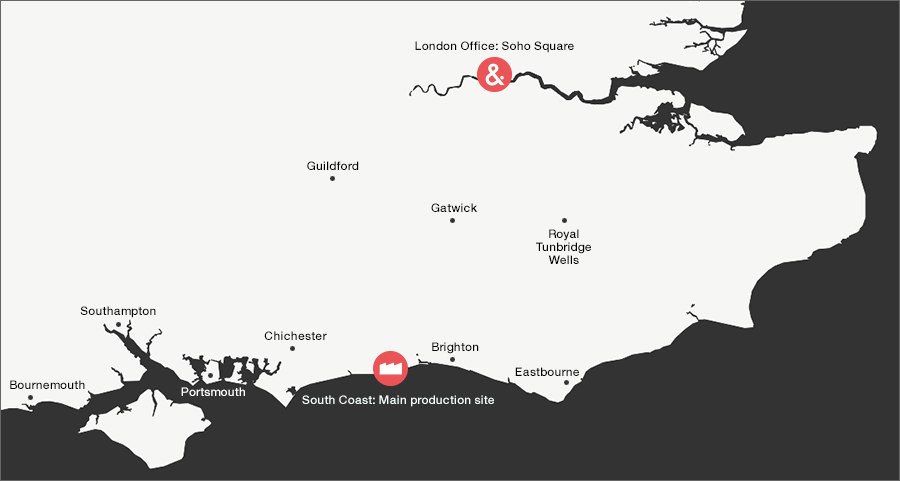 The L&S plant has been in Worthing on the South Coast for over 30 years. From here, we're able to distribute printed materials to the UK and Europe on a daily basis.
L&S Printing Limited
Hazelwood Close
Worthing
BN14 8NP
The L&S London sales office helps us to better serve our clients in the capital. Our vans also deliver to addresses across London every day.
L&S Printing Limited
18 Soho Square
London
W1D 3QL